Resources for College Students
Impacted by Mental Health Issues
The National Alliance on Mental Illness
in partnership with The Jed Foundation
has released the following press statement

"Starting the Conversation:
College and Your Mental Health,"

a guide to help students and parents
talk about mental health

Download this very important guide here.

*Please note that the NAMI on Campus link
on page 26 of this guide is not currently active.
NAMI is currently working to make NAMI On Campus better for students and is not accepting new applications at this time.

Approximately 75% of mental health conditions begin by age 24, making college a critical time, especially as students transition away from their support systems. With one in five young adults living with a mental health condition and suicide ranking as the second leading cause of death among 15 to 24 year olds, it is vital to talk about mental health before students leave for college. The guide contains information about mental health, privacy laws and how students can keep their parents informed.
"College is an incredible time in a young adult's life, but also a stressful time when the vast majority of mental illnesses first appear. Yet, when students prepare to go off to college, they often get vaccines and families talk about nutrition or exercise, but skip addressing mental health needs," said Mary Giliberti, J.D., NAMI Chief Executive Officer. "Reading this guide, having conversations together and knowing where to go for help are important steps to keep students mentally well and avoid tragedy from emerging mental illnesses."
Key takeaways:
Mental health conditions are common. One in five young adults
will experience a mental health condition during their college years. When facing a mental illness, students should know they are not alone.
There are warning signs. Parents and students should learn how to recognize the warning signs of mental illness in themselves and in others before it's too late. Being informed can save lives.
Seek help when you need it. Students should be aware of the mental health resources and care options available to them- for example, most colleges have health clinics on campus-and should not hesitate to ask for help.
Know the laws. Health privacy laws prevent mental health professionals from sharing sensitive information with families. Having a support system that is aware and involved will better enable students to overcome mental health challenges.
"Going to college is a major life milestone and time of significant change for students and their families," said John MacPhee, JED Chief Executive Officer. "This guide will help students and parents better prepare for this transition by helping them understand and discuss issues related to college student mental health and establish a plan to address potential concerns together."
Starting the Conversation: College and Your Mental Health is a resource for students and parents to start this important conversation. While it may be hard to initiate, it can make all the difference.
New Teletherapy Platform for College Students
Launches in New York State
BetterMynd is a new online mental health and teletherapy platform for college students recently launched in New York State. BetterMynd partners directly with colleges and their counseling centers to offer students access to a diverse network of licensed mental health counselors. The platform allows students to review, schedule, and have a secure online video-therapy session with the counselor of their choice-all from the comfort and privacy of their laptops or smartphones.
As colleges across the nation are seeing a dramatic spike in the number of students seeking mental health counseling, BetterMynd brings more resources to strained counseling centers and helps to reduce the stigma of seeking care through its transparent and private online platform.
BetterMynd will continue to expand to additional New York colleges and universities over the upcoming months. If you would like to bring BetterMynd to your campus or to learn more about the platform, please contact Cody Semrau, Founder & CEO, at codysemrau@bettermynd.com, or visit www.bettermynd.com.
---
How parents can protect the mental health
of a college-bound child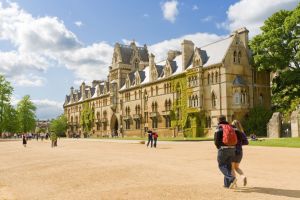 August 21, 2015 12:30 am
•
The transition to college — it's a big one. Teens are suddenly faced with new freedoms, living arrangements, relationships, responsibilities and stress.
Parents across the country are spending this month preparing their children for the move. They are lecturing them about things like how to manage finances, do laundry and stay safe.
But with all the first-time challenges and pressures, parents also need to impart the importance of emotional health.
Emotional issues are cited as a leading reason students struggle during college. Those who have skills in managing stress and staying healthy, experts say, are better equipped to handle the challenges. Yet, while parents are often aware of their child's vulnerabilities, many are caught by surprise when going away to college causes problems.
The spring 2014 research survey by the American College Health Association showed that some time within the previous year, 46 percent of students felt hopeless, 59 percent felt very lonely, 54 percent felt overwhelming anxiety and 33 percent felt so depressed it was difficult to function.
When unaddressed, these warning signs can lead to serious consequences. The same survey showed 8.1 percent of students seriously considered suicide and 1.3 percent attempted suicide. Suicide is the second leading cause of death among college students — nearly 4,900 people age 15 to 24 died by suicide in 2013 in the U.S., statistics show.
This is also the age period when severe psychiatric orders — such as bipolar and schizophrenia — typically manifest, according to the National Institute of Mental Health.
EXERCISE, SLEEP, NUTRITION
A parent's goal should be to encourage their child to seek help before problems become debilitating, according to the Jed Foundation, the nation's leading organization working to promote emotional health and prevent suicide among college students. It was founded 15 years ago by Donna and Phil Satow after they lost their son Jed to suicide.Dr. Nance Roy, clinical director for the Jed Foundation, said stress is unavoidable, but parents and their children can discuss ways to manage it. Regular exercise, 20 minutes of alone time, listening to music have all been shown to improve mood and reducing anxiety. Getting enough sleep and eating well also go a long way in protecting overall wellness.Roy suggested getting involved in campus clubs or service work can to fend off feelings of loneliness and isolation, but make sure the commitment is manageable and meaningful.
If students get overwhelmed, most colleges have a counselor or counseling center on campus where students can be seen free of charge for a certain number of visits. Students should know how to access the center as well as the student health center, academic support services and their resident adviser.
Some may have concerns about privacy, so make sure your child understands that all health care professionals must keep what is said during treatment confidential (even from parents, unless the student or others are in imminent danger). Remind your child that seeking counseling is a sign of strength, not weakness.
While a stigma still surrounds mental illness, Roy said it's lifting. Colleges are educating staff members, providing peer counselors and encouraging leaders on campus to speak out about how they overcame their pains.
THINGS ADD UP
"Efforts to train students and everyone on campus about what the signs are of someone struggling and how to reach out helps with destigmatization," she said, "and peer-to-peer communication, and those speaking out saying, 'This happened to me, and this is how I got help.'"Parents can talk about the signs that signal they, or even a friend, may need help: not eating, headaches, feeling on edge, having difficulty organizing their tasks or withdrawing.But steer clear handing students a to-do list or figuring it all out for them, which is disempowering. Roy suggests parents discuss typical stressors their children will face like getting along with a roommate, exposure to drugs and alcohol, making new friends and keeping up with assignments. And then say, "Those things can add up. Even though you never have, should you struggle, where can you go for help?" And, "If you're not certain, call me, and we will figure it out together."
Be forthcoming when filling out health history forms, even if the child is currently healthy, Roy says. That information can generate an email from the college about where to go for help should issues re-emerge.
For students already diagnosed with mental health issues and special needs, Roy said, it's important to transfer the child's care plan over the summer so records and providers are already in place when classes start.
Though these emotional preparations are critical for college-bound students leaving the nest, Roy emphasized that building resiliency and coping skills happens long before packing the suitcases.
In high school, she said, "begin to encourage more independence before they are thrust into college where there are suddenly no boundaries."
Let teens make decisions, come up with plans and keep track of school work. Resist the temptation of doing it all for them or giving constant reminders. Let them be responsible for handling communications and forms for college and meet the deadlines. Have them go away to camp, cook their own healthy meals and do their laundry. That way, college doesn't entail struggling with so many new things at once.
"We are learning that students are coming to college with few basic life skills and are having difficulty trying to adjust," to social and academic challenges, Roy said. "Having these things under their belt already can really go a long way, because when they go off to school they have enough things to worry about."
What can parents do?
• Keep the lines of communication open. Don't be afraid to talk to your son or daughter if you think something is wrong. You may be in the best position to notice and address any difficulties. Be persistent.
• Know the symptoms of emotional disorders as well as the signs for suicide. It is common for problems to appear for the first time during the college years.
• Encourage your child to go to the counseling center if one of you think it is necessary. Reassure your child that counseling services are provided confidentially. Continue to be supportive.
• Find out who to call at the college if you're concerned about your child's emotional well-being. Create a list of key campus contacts and keep it on hand. Make sure it is up-to-date.
• Understand the circumstances under which the college will notify you regarding you child's mental health.
If you are concerned your child may be thinking of suicide:
• Be direct. Talk matter-of-factly about suicide. Asking does not put the idea into his or her head.
• Listen. Allow for full expression of feelings. Accept them.
• Be non-judgmental. Don't act shocked. Don't debate whether suicide is right or wrong or lecture on the value of life.
• Get involved. Show interest and support.
• Offer hope that alternatives are available, not glib reassurance.
• Remove means, such as guns or stockpiled pills.
• Don't be sworn to secrecy. Get help from individuals or agencies specializing in crisis intervention.
Source: The Jed Foundation
More helpful information for students and parents can be found at TransitionYear.org.
Anyone can seek help by calling the National Suicide Prevention Lifeline at 800-273-TALK (8255).
peer-run mental health organizations on campus